Boost mobile loyalty and sales
Mobile apps for webshops
Apptonize transforms webshops into mobile shopping apps for iphones/ipads (iOS) and Android smartphones. So that customers can enter the store with 1 thumb click. To find, order and pay within seconds.
Because customers receive optimal mobile service, they come back twice as often and order up to 3 times more.
Apptonize supplies apps as Software as a Service (SaaS), on a subscription basis. Thanks to the Apptonize Flexible Design System, custom apps can be given a unique look.
Lightspeed HQ, Shopify and more
Apptonize is a selected partner of Lightspeed HQ, the largest SaaS e-commerce platform in the Netherlands.
Apptonize is a selected partner of Shopify, the largest SaaS e-commerce platform in the world.
If your webshop uses another system, we can also integrate it, thanks to our open backend API. Contact us for the possibilities,
What can you expect from Apptonize? Explore our modules below.
The foundation of the app
The basic blocks of every excellent mobile app that Apptonize provides..
App fundament: full native apps
We develop full native mobile apps. This means that they use the technology of the smartphones themselves (Android, Google and iOS, Apple). As a result, the mobile apps are lightning fast and work wonderfully smoothly.
App fundament: Graphical Use Interface
Thanks to a crystal-clear Graphical User Interface (GUI), the apps are very pleasant to use. Visual aspects are paramount here: research shows that apps are mainly used visually, and are read less.
App foundation: Navigation
The logical navigation ensures that you quickly find what you are looking for. Even when a mobile app offers thousands of products, thanks to a multi-layered menu structure. Navigation icons can be placed in both the top and bottom bar. This is customized for custom apps.
Refinement
Quickly find what you are looking for thanks to technical highlights.
Refinement: filters
When many products or alternatives are offered, filter options help to quickly make the right choice. You can think of, for example, a brand, category, price, weight, material or color.
Apptonize has developed its own filter system with which custom filters can be set for custom apps, for optimal operation.
Refinement: search engine
Thanks to the 'Googlisation' of society, we have become increasingly accustomed to 'fuzzy search'. In other words: we type in what we are looking for and expect to be able to find it quickly. This places high demands on a search engine, also for mobile apps.
Apptonize offers a high-quality search engine in the apps, intelligently making suggestions as you type. As a result, the search engine is also quick to use.
Ecom
Order and pay in seconds.
Ecom: optimized checkout
If people can order and pay quickly and easily, you sell more. For that reason, Apptonize has paid a lot of attention to the design of the shopping cart, order page and the handling of the order. When customers are already registered, they can place an order and make a payment in literally seconds. In addition, if desired, it is also possible to order as a not logged in user – guest.
Ecom: payment methods in the app
Apptonize ensures that the payment methods that the shop offers on the website also work in the app. You do not have to hire a separate Payment Service Provider for the app. That saves time and money.
Technically, an integration with Shopify and Lightspeed uses the "checkout" that these systems offer themselves, via the partner API. Another possibility is that Apptonize integrates the payment methods of the Payment Service Provider of the webshop into the mobile apps itself.
Conversion Booster
Get the most out of your mobile apps
Conversion boosters: wishlist
Your customers can save products they like in a 'wishlist', an overview of their favorite items. So that they can immediately find and order it on a subsequent visit. Not only useful for the customer, it also ensures high conversions.
The Apptonize wishlist is stored on the user's smartphone. This makes it not only lightning fast, it also ensures that the wishlist can also be used when someone is not logged in. This saves new users annoyance, making them more inclined to become long-term customers.
Conversion boosters: Featured Products
A good shop offers people the opportunity to quickly find what they are looking for. But it doesn't stop there. Savvy shopkeepers also know the art of seduction. Products must be displayed in the shop window and recommended. Apptonize offers a number of tools for this.
So-called 'featured products' can be offered in several places on the homepage. For example, to draw attention to new products or to stimulate sales.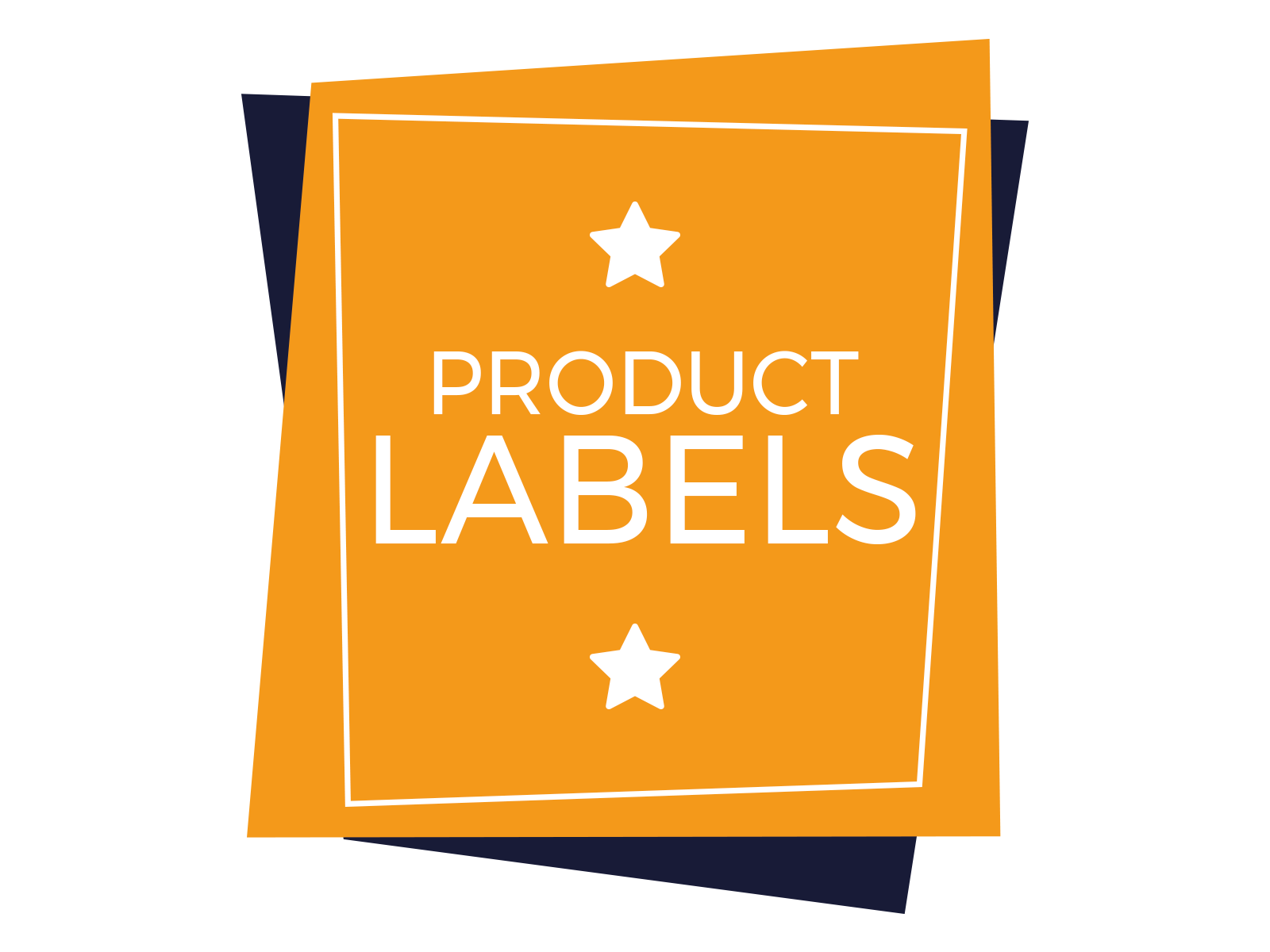 Conversion boosters:  Product Labels
In addition, there is the option of assigning so-called 'labels' to products. For example, to indicate that a product belongs to the summer collection, is new, or sustainable.
Both the Featured Products and the Product Labels are managed through Apptonize's Smart Content Manager. This ensures that the app offers a lot of dynamics and surprises, but that you as an entrepreneur do not have to worry about it. After all, time is also important.
Engage
Activate the customer, personalize and stay in dialogue.
Engage: push notifications
How do you become top-of-mind with your target group? Not via email anymore. Well via the smartphone. Push notifications appear in the view of app users, at the times you choose. This way you can activate people.
Push messages with offers, promotions or new collections are often successful. Conversions become even higher when audiences are segmented based on recipient interests, such as brands or product categories.
A Levi's enthusiast will be tempted to click on the message 'today 25% discount on all Levi's jeans!'. After a customer clicks on the message, the app immediately shows the relevant jeans. A short route to an order.
Engage: in-app messaging
When a customer enters a store, the seller has the opportunity to address a customer based on what the customer is doing at that moment. For example, when she goes to view a product or wants to pay for something. In-app messaging is the digital version of this principle.
Based on the actions of the user, it can be set when which message should be sent. For example, you can alert the customer to a certain promotion, or offer a temporary discount code that entitles you to free shipping.
Engage: abandoned cart and other smarts
Apptonize's engage module offers many possibilities. For example, a message can be sent at 8 p.m. in the evening to someone who has placed an item in the shopping cart shortly before without ordering. It is also possible to welcome new app users with a push message. Or to offer your most loyal customers a gift via a push message.
Engage: Personalization
Not everyone is the same. Needs and interests differ. That is why it is so logical that personalizing content immediately leads to (significantly) higher conversions.
Thanks to personalization, the content of a push message or an in-app message can be tailored to the (purchasing) behavior of the user in the app. In addition, Apptonize offers the possibility to personalize the content of the app's homepage as well. This way, each user sees a different selection of products.
Although the term 'personalization' suggests otherwise, the app user remains anonymous.
Loyalty
You earn the most from existing customers.
Loyalty: free gifts
People love a discount, that's true. But a present contributes even more to loyalty. It makes people feel good.
With the Apptonize gift module you can decide for yourself what you give as a gift, from what amount. Users are encouraged to increase their spending in order to qualify for a particular gift. In addition, it is also possible to invite people to spend more to be able to ship the products for free.
Branding
Compromises are not necessary.
Branding: your own app design
Does your website have the same design as all other websites? Of course not. Your Mobile App deserves its own look as well.
Thanks to the Apptonize Flexible Design System, we can adjust many things at a detailed level. Such as color schemes, fonts, icons, banners, menus, etc.). This enables us to differentiate the look & feel of mobile apps to a large extent
Branding: Apptonize Bespoke
If the variations of the Apptonize Flexible Design System are not sufficient, we can really individualize with Apptonize Bespoke. Without having to rebuild everything from the ground up, we continue to use the software we have already developed. With all the associated benefits (money, time).
Branding: lookbook of showcase
A mobile app is a visual medium. Appealing images are decisive for success. For that reason, Apptonize offers the possibility to create a Lookbook or Showcase.
In an Apptonize Lookbook or Showcase, an impacted image can be related to child components. Such as photos of models where the garments can be viewed and ordered separately.
Control
Get in the driver's seat yourself
Controle: Smart Content Manager
Apptonize takes into account your available time. The faster the better. That is why we like to leave the management of, for example, a product where it is: in the ecommerce system. So that no extra work is required for the mobile apps.
When content needs to be managed specifically for the mobile apps, we keep it simple and smart. Smart, so to speak. You can think of homepage banners, filters, featured products and the gift module.
Control: Analytics and a Dashboard
All app statistics can be found in Google Analytics. Even better: you can immediately base actions on it. app statistics can be translated into target groups. Push messages and in-app messages can be differentiated per target group. In other words, a Valhalla for every marketer.
To prevent the average entrepreneur from being dizzy by the large amount of available data, Apptonize offers a concise dashboard with the most important app statistics. Here you will find the number of activated downloads, active users, sales and conversions.
Control: Open backend integration
Mobile apps often do not stand alone. Shopping apps are always integrated with an ecommerce system. After all, orders must be processed and shipped. Apptonize has a Plug & Play backend integration as a selected partner of Lightspeed HQ and Shopify, two leading SaaS platforms worldwide. Both platforms are highly recommended by Apptonize.
Apptonize mobile apps also integrate with other systems. These can be ecommerce systems such as Magento or Woocommerce, but also in-house systems. To make that possible, Apptonize has its own backend API. An Apptonize developer can create the desired integration. It is also possible for your own developers to work with the API and realize the integration. Ideal if your own ICT department is able to do this, or if you like to work with the developers of your own agency.
Everything is arranged and remains arranged: Relaxed!
You have your business, we have ours: running mobile apps. We ensure permanent availability. We provide upgrades. You don't have to worry about it. It is arranged.
Nieuwendammerdijk 340G
1023 BV Amsterdam